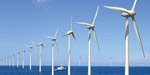 develop renewable energies: wind energy, geothermal energy, hydrogen (storage and transport), their integration in electricity networks via energy storage, as well as the sustainable uses of the subsurface in the context of the energy transition,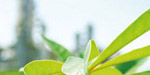 minimize the climate impact of industrial activities, via the capture, utilization and storage of CO2(CCUS), industrial and environmental monitoring, a better understanding of the role of soils in the environmental transition, the management and treatment of water resources, as well as the characterization of microplastics in the environment,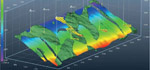 support its industrial partners in their quest to minimize the environmental impact associated with the production of fossil energies: oil reservoir characterization and management; offshore drilling and production operations,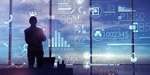 seize the opportunities offered by digital technology to develop new products, services or business models by supporting industry through their digital transformation process and the implementation of participatory science initiatives.
The Carnot IFPEN RE has extensive experience operating within the framework of industrial partnerships.
In 2021, it had a portfolio of more than 130 active contracts (contractual or collaborative research, technical services, active operating licenses), of which more than half with international partners.
Working with us: our success stories
The Carnot institute is integrated within the French research and innovation system (SFRI) and the European Research Area 
At national, European and international level, the Carnot IFPEN RE is actively involved in numerous collaborative structure, placing it at the heart of a dense research partnership network.
For example, it is a member of a Carnot consortium dedicated to low-carbon energies in partnership with the Énergies du futur, Icéel, ISIFoR and M.I.N.E.S. Carnot Institutes in order to more effectively address the needs of socio-economic players.
Nationally, the Carnot IFPEN RE is an active contributor to the 
In Europe, the Carnot IFPEN RE is an active member of several networks such as the
Internationally: