Are you seeking to innovate in order to achieve a sustainable energy mix or to reduce industry's environmental impact?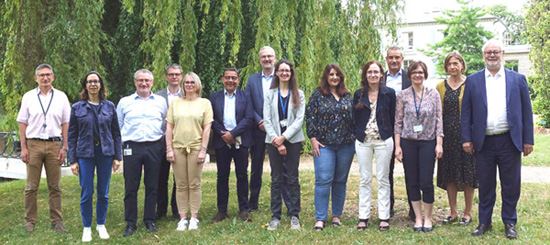 With 70 years' R&D supporting industry behind it, the Carnot IFPEN RE is recognized around the world for its capacity to innovate in partnership. This close relationship with socio-economic players is an integral part of the Carnot IFPEN RE's DNA:
Consolidating strategic partnerships with major industrial groups 
Working with players operating in new markets associated with the energy, ecological and digital transition  
Supporting our long-standing partners through their transition to carbon neutrality
Examples:
Develop innovative technologies in partnership with SMEs and intermediate-sized companies
Provide know-how and skills to create new innovative offers brought to market by partner companies
Propose business models adapted to the market and the positioning of our partners
Image


The Carnot IFPEN RE is a member of the CITEPH Open Innovation program aimed at supporting the development of SMEs and intermediate-sized companies in the field of energy.
Operating within a collaborative framework in order to speed up the development and roll-out of low-carbon technologies